When natural teeth sustain damage or require an extraction, the WPC team is here to help find a solution that works best for you. A beautiful smile starts here. Call today.
Book an Appointment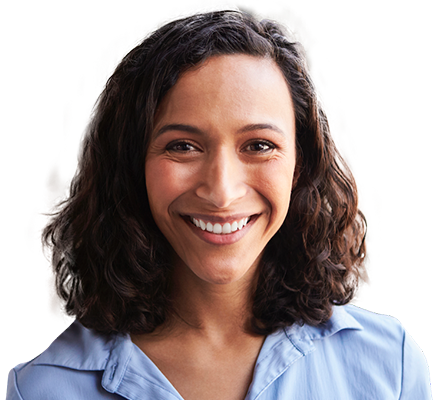 Dental Crowns & Bridges Perth WA
When considering your future oral health, repairing and protecting your natural teeth instead of replacing them is often the most convenient and affordable way to ensure that you can enjoy your favourite foods and smile confidently.
When natural teeth sustain damage or require an extraction, the WPC team is here to help find a solution that works best for you.
Dental Crowns
Crowns, inlays and bridges are the most common treatment procedure of our practice. Dental crowns or bridges are fixed prosthetic teeth made of ceramic, metal or a combination of both.
A crown is used to cover or 'cap' a damaged tooth. It is used for the following reasons:
To protect a cracked or weak tooth from breaking further
To restore a broken down or broken tooth
To cover and support a tooth with a large filling when there is insufficient tooth structure
To cover misshapen or severely discoloured teeth for aesthetic reasons
Dental crowns are often required for patients whose teeth are weaker and need additional protection. This can be from severe tooth wear as a result of acid erosion or grinding, or from having a root canal treatment where the tooth has been hollowed out to remove an infection.
The first stage of treatment is to discuss the functionality and aesthetics of your teeth, such as the length, shape and colour as part of a complete treatment plan. We then confer with our dental ceramist to construct the final crowns based on this information. We will then prepare your teeth and take the necessary impressions which allows the final crowns to fit onto your existing teeth.
It normally takes 3 – 4 weeks to custom make porcelain crowns; you will be given temporary crowns during this time to protect your teeth and to ensure you are not cosmetically or functionally compromised.
On your return, we confirm optimal fit and make any adjustments necessary. When you and we are satisfied, the final restoration is delivered.
Dental Bridges
These are used to replace a missing tooth by joining an artificial tooth permanently to adjacent teeth.
We offer three types of dental bridges:
Traditional Fixed Bridges
A false tooth known as a pontic is fused between two crowns to fill in the area left by the missing tooth.
Cantilever bridges are commonly used on the front teeth, where there is less stress. It involves anchoring the false tooth on one side over one or more natural adjacent teeth.
This type of bridge is less expensive and primarily used on the front teeth. It uses metal or ceramic wings that are bonded to the adjacent teeth hidden from view, thus, reduces the amount of preparation on the adjacent tooth and is a very conservative option.
---