Full Mouth Reconstruction
Dental restorations rebuild and repair damaged teeth. At WPC, we offer durable and aesthetic tooth-coloured options.
Book an Appointment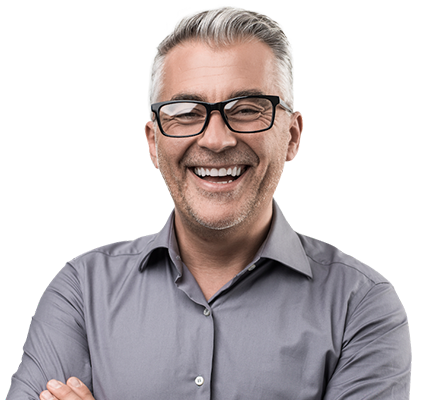 Full Mouth Reconstruction WA Perth
When patients have extensive wear or damage due to an accident or a teeth grinding habit or they wish to complete a smile makeover, knowledge of the entire dental system including the jaws, joints, muscles, bite (occlusion), teeth and gum tissue is essential to achieving an ideal result.
Our prosthodontist, Dr Bradley Shepherd, has additional education and experience in complex and full mouth cases, teeth replacement and restoration of healthy dental function.
Full Mouth Restoration
Trauma, teeth grinding and tooth loss can affect the appearance of teeth as well as interfering with proper function when it comes to speaking and chewing. At Western Prosthodontic Centre, we combine a number of treatment modalities to restore both aesthetics and comfort.
Restorative Dentistry
Dental restorations rebuild and repair damaged teeth. At WPC, we offer durable and aesthetic tooth-coloured options for most restorations including:
Fillings
Crowns
Bonding
Onlays
Inlays
Veneers
Choosing the proper restoration makes reduced sensitivity, improved function, and a comfortable bite possible. In most full mouth cases, a variety of treatments will provide the ideal outcome. Dr Shepherd will discuss treatment options and help you choose the route that will achieve your oral health goals.
In addition to the restoration of teeth, great care is taken to ensure that the teeth come together correctly and the jaw's joints and muscles function properly.
Teeth Replacement Options
Prosthodontists also undergo rigorous training in the field of teeth replacement. Missing teeth undermine the function of your bite and increase the risk for oral conditions such as periodontal disease and bone loss.
Dr Bradley Shepherd offers the following teeth replacement options in our West Perth dental clinic:
Dental Implants
Many people prefer teeth replacement with dental implants as they offer the most natural and lifelike replacement for natural teeth. Dental implants replace the root as well as the crown of the tooth and fully integrate with the jawbone for outstanding stability.
Dental implants are also used in securing dental bridges and dentures to eliminate slipping and mobility.
Dental Bridges
Dental bridges fill the space left by a missing tooth and are a reliable option when dental implant treatment is not possible or preferred. While they do prevent remaining teeth from shifting, which helps protect the bite, dental bridges do not stop bone loss.
Dentures
Dentures have provided a solution for patients for centuries. Both complete and partial dentures fit better and look more attractive than ever before. Dr Shepherd's expertise and experience make it possible to have dentures that actually fit comfortably and allow patients to smile with confidence.
Cosmetic Dentistry – Full Smile Makeovers
As with full mouth rehabilitation, full smile makeovers combine a number of cosmetic procedures to give patients a smile they love. Dr Shepherd offers cosmetic services such as:
Teeth whitening
Bonding
Tooth-coloured crowns, fillings and bridges
Dental implants
Porcelain veneers
Our comprehensive approach to dentistry opens the door for many patients who have extensive dental needs to enjoy the benefits of world-class dentistry in a caring and friendly environment.
Ready to Learn More?
If you have questions or wish to learn more about full mouth dentistry, we welcome you to contact us to arrange a consultation. We look forward to seeing your smile.
---