Dental implants are often the preferred choice for tooth replacement because having a dental implant is almost like having your natural tooth again. Call Today.
Book an Appointment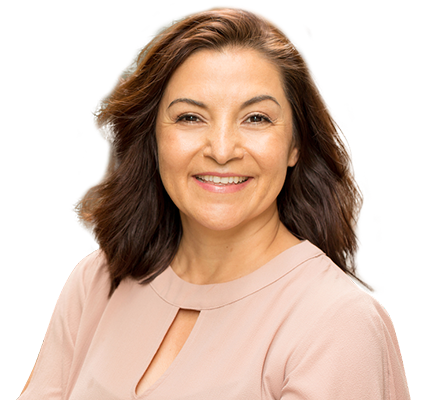 Dental Implants West Perth, WA
While we focus on saving natural teeth, sometimes biology has other plans. For patients who experience tooth loss or who require an extraction, we strive to provide a wide range of tooth-replacement options for patients to choose from.
Dental implants are often the preferred choice for tooth replacement because having a dental implant is almost like having your natural tooth again.
Benefits of Dental Implants
Dental implants replace the entire tooth, including the root, for the most lifelike results available in modern dentistry. Because a titanium implant post replaces the tooth's root and integrates with natural bone, dental implants assist in retaining bone density by preventing resorption, or bone loss, which is common with missing teeth.
We design dental implant crowns to look like surrounding teeth in both shape and colour for natural-looking results.
Full integration with the jawbone also provides an opportunity to use strategically placed dental implants to secure both bridges and dentures. Many patients appreciate the added stability dental implants provide to their dentistry.
Dental Implant Treatment
Dental implant treatment requires a few steps to complete.
Treatment Planning
Dental implants are a precise form of dentistry that requires Dr Bradley Shephed to determine if patients are good candidates for implant treatment. We will recommend x-rays to determine bone levels and also complete a medical history to ensure that you are healthy enough for dental implants.
If insufficient bone exists, additional procedures such as bone grafting or sinus augmentation may make dental implants possible.
If your dental implant is part of a larger treatment plan, our prosthodontist, Dr Bradley Shepherd, provides comprehensive treatment to ensure a successful outcome.
Surgical Implant Placement
Placing a dental implant requires a surgical procedure and we refer to oral surgeons and periodontists to provide this treatment. Most patients tolerate this surgery well and report only minimal discomfort, which can often be handled with an over-the-counter pain medication.
Healing and Bone Integration (Osseointegration)
In some cases, same-day restoration of dental implants is possible. For most cases, however, we recommend that restoration takes place after full integration. Over the period of 3 to 6 months, the dental implant post and jawbone fuse together in a process called osseointegration. Smoking can slow this process.
During this time, we will monitor healing and provide a temporary restoration to complete your smile until you receive your final restoration.
Replacing the Missing Tooth
Dental implant crowns replace missing teeth. This is the part of the dental implant that people will see when you smile. Natural-looking and durable tooth-coloured porcelain provides aesthetic results.
Caring for the Dental Implant
Dental implants require the same care as natural teeth.
Some general guidelines include:
Brush teeth and implants twice daily
Floss in between each tooth – both sides
Maintain regular dental cleanings and exams
Avoid periodontal disease, which puts implants at risk
Dental implants can last a lifetime with proper care. Following the recommendations of your dentist is the best insurance for your smile.
Tired of Missing Teeth?
Western Prosthodontic Centre offers a number of solutions to improve your oral health and the appearance of your smile. Contact our West Perth dental clinic to arrange a dental implant consultation with one of our skilled practitioners.
Maintenance of Implants
Over the years, implants and their superstructures require review and maintenance. We give you the opportunity to return to us regularly and should there be an issue, at any time.
In addition to regular dental hygiene appointments either at our practice or with your general dentist, patients need to have a brief follow up appointment 6-12 months after their final restoration is placed. This appointment is important to remember as it allows us to clean and review the implant as well as take an x-ray to monitor its long term health and stability. We will always report back to your general dentist if there are any concerns that they can address for you over the longer term.