At Western Prosthodontic Centre, we create beautiful smiles using the latest modern dentistry procedures and the skilled experience of our dentists. A beautiful and healthy smile starts here. Improve your smile today – call to schedule a consultation.
Book an Appointment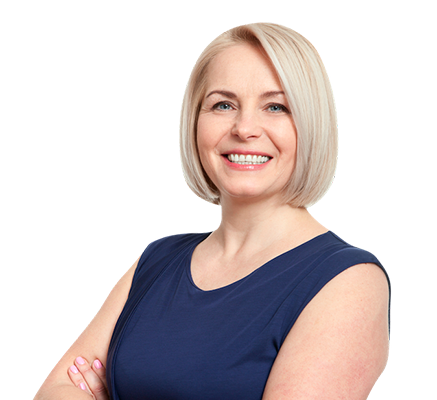 Cosmetic Dentistry in Perth
Whether you're aware of it or not, your smile is an important part of every interaction you have. If you feel self-conscious about the appearance of your teeth, you might avoid smiling or laughing and leave others with the wrong impression.
At Western Prosthodontic Centre, we create beautiful smiles using the latest modern dentistry procedures and the skilled experience of our dentist. Dr Bradley Shepherd is our prosthodontist, specialising in complex and full mouth cases. Both are experienced and knowledgeable in the art and science of cosmetic dentistry.
Professional teeth whitening – Teeth collect stains as a natural part of the ageing process. Lifestyle habits such as tobacco and coffee can also take a toll on your smile. We offer teeth whitening in our West Perth dental clinic for patients who wish to achieve dramatic results that are superior to pharmacy whiteners.
We may recommend teeth whitening before beginning any restorative dentistry procedures for an overall brighter appearance.
Tooth-coloured dentistry – Dentistry no longer needs to leave a dark shadow on your smile because of metal components. We provide patients with highly aesthetic tooth-coloured options for:
Fillings
BondingCrowns
Inlays
Onlays
Bridges
Teeth-replacement
Dr Shepherd colour-matches all restorations to the shade of your natural teeth for seamless results. We have an on-site ceramics dental lab for the convenience of our patients.
Porcelain veneers – When considering cosmetic dentistry, porcelain veneers offer an alternative to address a number of cosmetic concerns at once. Porcelain veneers cover the front of the teeth with a natural-looking porcelain shell that is durable and long-lasting with the proper care.
Veneers correct many cosmetic issues:
Deep stains
Spaces or gaps between teeth
Worn or shortened teeth
Lack of uniformity
Porcelain veneers give patients instant, beautiful results.
Complete smile makeovers – For some patients who have suffered wear, extensive decay or trauma, we will combine a variety of cosmetic treatments to rebuild and reshape the smile. Since Dr Shepherd has additional training in complex cases, we believe you will be thrilled with your results.
Orthodontics – We work with skilled specialists to correct crooked teeth and misaligned bites.
Teeth-replacement treatments – Missing teeth can affect your smile, but may also affect your oral health. Replacing missing teeth protects your bite, bone and gums. Dental implants, bridges and dentures are all options to replace teeth. We will be happy to discuss the benefits and limitations of each.
We discuss your expectations before we begin and aim to demonstrate the outcome before you make a decision.