Veneers are the superior choice as they are longer lasting and have a more natural tooth enamel appearance due to their semi-translucent properties. A beautiful and healthy smile starts here. Improve your smile today – call to schedule a consultation.
Book an Appointment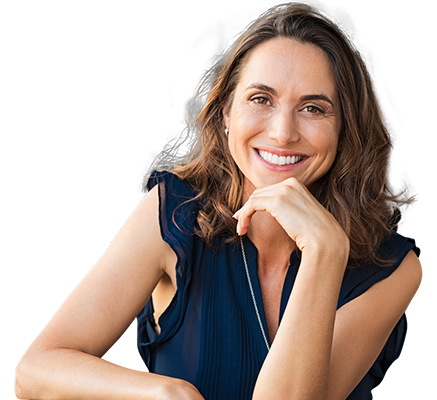 Veneers West Perth, WA
Our practice maintains a minimum intervention philosophy in that we aim to preserve as much tooth structure as possible. We attempt to remove the least amount of tooth structure to still obtain the desired cosmetic and functional result. Tooth veneers and onlays are often preferred. The appearance of the final result is, of course, one of your most important criteria. To achieve this, we will usually make a smile design and diagnostic evaluation before proceeding with treatment.
A veneer is a thin casing of either porcelain or composite resin that is bonded to the front surface of a tooth to improve its appearance. It can be used to eliminate the problem of stained or dark teeth, close spaces between teeth or even reshape a tooth.
Porcelain veneers are the superior choice as they are longer lasting and have a more natural tooth enamel appearance due to their semi-translucent properties. They are less prone to staining or chipping and are made in our in-house laboratory by skilled technicians who cater to your individual needs. Because they are so natural looking, porcelain veneers are the best choice when several teeth are being restored. For areas of more wear, porcelain veneers are also preferable as they are more durable.
Composite resin veneers are the same material as white fillings and are bonded directly to the tooth by the dentist in just one visit, unlike porcelain veneers which are made in the laboratory by our technicians. Hence these are quicker and cheaper than porcelain veneers. Although they are more susceptible to staining, they are fairly simple and quick to restore and recommended for just one or two teeth where less stress on the bite is placed. They also require no preparation for your tooth, unlike porcelain, and can be bonded directly without the need for removing any enamel.
---
Frequently Asked Questions
Do I need to whiten my teeth before I have veneers done?
Before proceeding with any dental cosmetic treatment, you will undergo a significant assessment (diagnostic work up) during which we will ask you if you are satisfied with the colour of the teeth adjacent to those that are to be prepared for veneers. Should you or the dentist have any concerns with the colour of your natural dentition, I would normally refer you to another dentist who specialises in laser beaching as this provides the best long term outcome to improve toot colour. Once this tooth whitening process is completed, the veneers would then be matched to the new natural tooth colour.
What is the difference between crowns and veneers?
Crowns and veneers are generally made of the same material, a high strength ceramic. The major difference between crowns and veneers is the amount of reduction of the tooth structure to achieve the final result. Ceramic veneers are generally only used on the front surface of the upper and lower anterior teeth as they provide a good cosmetic outcome for minimal biological damage to the tooth. Dental crowns are indicated in those instances where the teeth have suffered more damage and would be better served by something that wraps the tooth up and provides more strength. The outcome for both restorations is to provide a good cosmetic, functional and durable result with the least impact on the tooth structure.